Dotnxt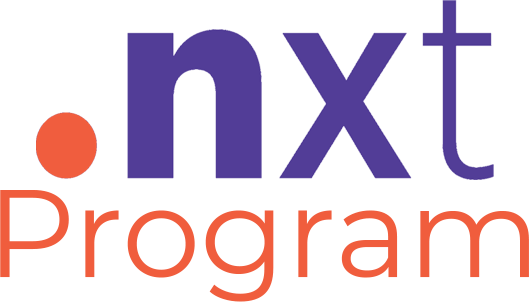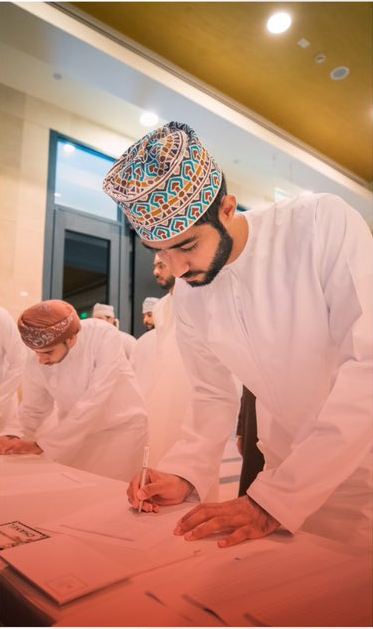 Terms & Conditions
Dotnxt objectives are:
Build the Sultanate's technical talent base and innovation capacity to drive success in the future economy.
Deliver training and educational programs to enhance knowledge and skills in science, technology and entrepreneurship.
Create new technology-based businesses and jobs to grow the economy and address strategic challenges.
Attract and nurture innovative projects nationally and internationally that will benefit the Sultanate.
Secure funding for target projects from public and private sources.
Provide the knowledge and support necessary to give the projects the best opportunity for success.
Connect foreign projects and innovations with Omani businesses and entrepreneurs.
We need rules to keep our platform and services safe for you, us and instructor community. These Terms apply to all your activities on the Dotnxt website, the Dotnxt mobile applications, our APIs, and other related services ("Services"). By clicking on the "Register " button on this page, you agree to these terms which will bind you, and that you have reached the age of consent for online services in Oman. We also provide details regarding our processing of personal data of our participants and instructors in our Privacy Policy.
1 - INTERPRETATION:
1.2 In these Terms and Conditions, unless the context otherwise requires, the following expressions shall have the following meanings:
2 - General Terms:
2.1 Participants will be required to have graduated from a STEM, Business & Management or Finance degree within 5 years of graduation at the point of registration to the Dotnxt program (October 2021) - Graduation needs to be proven by submitting an authorized degree certificate.
2.2 The Dotnxt program is delivered solely in English and therefore we require that all participants have attained a very good level of both writing and speaking English in order to be able to contribute to the program, to follow, and to take full advantage of the program.
2.3 The Dotnxt program puts emphasis on up skilling young Omanis in frontier technologies specifically in AI, Big Data, Cybersecurity, new media and technologies, software development and technologies, cloud computing and technologies as well as in team working and entrepreneurial skills and concepts. A demonstrated interest in the above fields is required to participate in the program.
2.4 For applicants to be selected to participate in the Dotnxt program they need to sit online acceptance tests to confirm their basic knowledge in Frontier technologies, Business and Management and Entrepreneurialism.
2.5 All participants will be required to use a single e-mail address to register to the Dotnxt program which will be linked to their name and ID card and payment of the nominal fee. Participants are advised not to change the registered e-mail address during the program since it may result in invalidating their registration and fee payment.
2.6 Opening the camera during the live sessions and webinar is mandatory for all participants during phases I, II & III. This is mandatory to ensure engagement and participation of participants with mentors.
2.7 You know and agree that screenshots and photos of participants engaging with mentors during live sessions and webinars or during the program itself might be taken. Photos & images will be used on social media platforms.
3 - Accounts:
3.1 You need an account for most activities on our platform. If you suspect someone else is using your account, or any other breach of security, contact our support team.
3.2 We need an account for most activities on our platform. You must provide and continue to provide accurate and complete information, including a valid email address. You have the complete responsibility for your account and everything that happens on your account. In the event of the death of a user, their account will be closed.
3.3 You may not share your account login credentials with anyone else. You must change your password immediately upon knowing that someone else may be using your account without your permission. We may request some information from you to confirm that you are indeed the owner of your account.
3.4 Participants and instructors must be at least 18 years of age to create an account on Dotnxt. If you are younger than 18 but above the required age for consent, you may not set up an account. We encourage you to invite a parent or guardian to open an account and help you access content that is appropriate for you.
4 - Content Enrolment and Access:
4.1 When you enrol in the program, you get a license from us to view it via the Dotnxt Services and no other use. Don't try to transfer or resell content in any way. We generally grant you an access license, except when we must disable the content.
4.2 When instructors publish content on Dotnxt, they grant the platform a license to offer it to participants. As a participant, when you enrol in a course or other content, whether it's free or paid license, you are getting license to view the content. This license does not give you any right to resell the content in any manner (including by sharing account information with a purchaser or illegally downloading the content).
4.3 Dotnxt allows you to access and view content for which you have been given or paid all required fees, solely for your educational purposes. You may not reproduce, redistribute, transmit, assign, sell, broadcast, rent, share, lend, modify, adapt, edit, create derivative works of, sublicense, or otherwise transfer or use any content unless we give you explicit permission.
4.4 We generally give an access license to our participants when they register in a program or enrol in a course. The access is for the course content but not to the instructor. We reserve the right to revoke any license to access and use any content at any point in time.
4.5 Instructors may not grant licenses to their content to participants directly, and any such direct license shall be null and void and a violation of these Terms.
5 - Payments, Credits, and Refunds:
When you make a payment, you agree to use a valid payment method. Once payment is made the licence will be purchased immediately, therefore the paid amount is not refundable at all.
5.1 Pricing: The prices of participation in Dotnxt are determined based on sponsored and self-sponsored categories. If you are logged into your account, the listed currency you see is Omani Riyals. The price you see may include VAT or taxes, or these may be added at checkout.
5.2 Payments: You agree to pay the fees for your participation in the Dotnxt program. You authorize us to charge your debit or credit card or process other means of payment (such as direct debit, or mobile wallet) for those fees. We may update our payment methods using information provided by our payment service providers.
We reserve the right to disable access to any content for which we have not received adequate payment. If your payment method fails and you still get access to the content you are enrolling in, you agree to pay us the corresponding fees within seven (7) days of notification from us.
5.3 Refunds and Refund Credits: The paid amount is for purchasing access licences for courses and a learning path, once payment is made it will not be possible to refund it at all. We reserve the right to apply your refund as a refund credit for an access to the learning platform.
5.4 Non-attendance: If you fail to attend the programme without giving prior notice, we will be unable to refund the programme fees or offer a transfer.
6 - Content and Behaviour Rules:
6.1 You can only use Dotnxt for lawful purposes. You should keep the reviews, questions, posts, courses and other content you upload in line with the law. We can ban your account for repeated or major offenses
6.2 You may not access or use the Services or create an account for unlawful purposes.
6.3 Services enable you to ask questions to instructors of courses or other content you are enrolled in, and to post reviews of content. For certain content, the instructor may invite you to submit content as "homework" or tests. Don't post or submit anything that is not yours.
6.4 If you are an instructor, you must abide by the law and respect the rights of others. You cannot post any course, question, answer, review or other content that violates applicable local or national laws or regulations in the country you are teaching on Coursera.
6.5 If we believe your content or behaviour is unlawful, inappropriate, or objectionable, we may remove it from our platform.
6.6 We may restrict or terminate your permission to use our platform and Services. We may also ban your account at any time, if you fail to pay any fees when due, with or without notice. Your content may still be available on the platforms even if your account is terminated or suspended.
6.7 If a user has published content that infringes copyright or trademark rights, please let us know.
7 - Dotnxt's Rights to Content You Post:
7.1 You retain ownership of content you post to our platform, including your courses. We're allowed to share your content to participants of Dotnxt through any media, including promoting it via advertising on our accounts.
7.2 The content you post as a participant or instructor (including courses) remains yours. By posting courses and other content, you allow Dotnxt to share it to participants but you do not lose any ownership rights you may have over your content.
7.3 When you post comments, questions, reviews, and when you submit to us ideas and suggestions for new features or improvements, you authorize Dotnxt to use and share this content with anyone, distribute it and promote it on any platform and in any media, and to make modifications or edits to it as we see fit.
8 - Using Dotnxt at Your Own Risk:
8.1 By using the Services, you may be exposed to content that you consider offensive, indecent, or objectionable. Dotnxt has no responsibility to keep such content from you. You assume full responsibility for the choices you make before, during, and after your access to the content.
8.2 We restrict the types of information instructors may request from participants. We do not control what participants and instructors do with the information they obtain from other users. You should not share your personal information for your safety, we recommend that you stay away from these types of interactions.
8.3 We are not liable for disputes, claims, losses, injuries, or damage of any kind that might arise out of or relate to the conduct of instructors or participants.
9 - Dotnxt's Rights:
9.1 We own the Dotnxt program, platform and Services, including the website, present or future apps and services, and things like our logos, API, code, and content created by our company. You can't tamper with those or use them without authorization.
9.2 All rights, title, and interest in and to the Dotnxt platform and Services, including our website, our existing or future applications, our APIs, databases, and the content our employees or partners submit or provide through our Services (but excluding content provided by instructors and participants projects) are and will remain the exclusive property of Dotnxt and its licensors. Our platforms and services are protected by copyright, trademark, and other laws of the Sultanate of Oman. Nothing gives you a right to use the Dotnxt name or any of the Dotnxt trademarks, logos, domain names, and other distinctive brand features. Any feedback, comments, or suggestions you may provide regarding Dotnxt or the Services is entirely voluntary and we will be free to use such feedback, comments, suggestions or photos and screen shots taken during your participation within Dotnxt as we see fit and without any obligation to you.
9.3 You may not do any of the following while accessing or using the Dotnxt platform and Services:
Access, tamper with, or use non-public areas of the platform (including content storage), Dotnxt's computer systems, or the technical delivery systems of Dotnxt's service providers.
Disable, interfere with, or try to circumvent any of the features of the platforms related to security or probe, scan, or test the vulnerability of any of our systems.
Copy, modify, create a derivative work of, reverse engineer, reverse assemble, or otherwise attempt to discover any source code of or content on the Dotnxt platform or Services.
Access or search or attempt to access or search our platform by any means (automated or otherwise) other than through our currently available search functionalities that are provided via our website, mobile apps, or API (and only pursuant to those API terms and conditions). You may not scrape, spider, use a robot, or use other automated means of any kind to access the Services.
In any way use the Services to send altered, deceptive, or false source-identifying information (such as sending email communications falsely appearing as Dotnxt); or interfere with, or disrupt, (or attempt to do so), the access of any user, host, or network, including, without limitation, sending a virus, overloading, flooding, spamming, or mail-bombing the platforms or services, or in any other manner interfering with or creating an undue burden on the Services.
10 - Participation Terms:
This section covers additional terms that apply to your use of our participation-based collections as a student/participant ("Precipitation Plans"). By registering in the program, you agree to the additional terms in this section. Note that use of Dotnxt third party online LMS is not subject to these Terms, but is instead governed by the agreement between Dotnxt and the subscribing organization.
10.1 Participation Plans: During your participation to Dotnxt, you get a limited, non-exclusive, non-transferable license from us to access and view the content included in that Participation Plans via the Services. The Participation Plan that you subscribe to determines the scope, features, and price of your access to a Participation Plans. You may not transfer, assign, or share your subscription with anyone else. We reserve the right to revoke any license to use the content in our Participation Plans for legal or policy reasons at any time and at our sole discretion, such as if we no longer have the right to offer the content through Participation Plans.
10.2 Account Management: You may not cancel your subscription. Therefore, if you wish not to continue learning in the program, you will not be entitled to receive a refund or credit of any fees already paid for your subscription. For clarity, cancellation of a subscription does not terminate your Dotnxt account.
10.3 Payments and Billing: The subscription/participation fee will be listed at the time of your registration. We may also be required to add taxes to your subscription fee as described in the "Payments, Credits, and Refunds" section above. Payments are non-refundable and there are no refunds or credits for partially used periods. To finalise your registration, you must pay your fees as per your subscription participation level. We reserve the right to change our Subscription Plans or adjust pricing for our Services at our sole discretion. Any price changes or changes to your subscription will take effect following notice to you, except as otherwise required by applicable law.
10.4 Subscription Disclaimers: At any point in the future, we reserve the right to offer or cease to offer additional features to any Subscription Plan, or to otherwise modify or terminate a Subscription Plan at our sole discretion. These disclaimers are in addition to those listed in the "Disclaimers" section below.
11 - Miscellaneous Legal Terms:
These Terms are like any other contract, and they have boring but important legal terms that protect us from the countless things that could happen and that clarify the legal relationship between us and you.
11.1 Binding Agreement:
These Terms constitute the entire agreement between you and us. If any part of these Terms is found to be invalid or unenforceable by applicable law, then that provision will be deemed superseded by a valid, enforceable provision that most closely matches the intent of the original provision and the remainder of these Terms will continue in effect.
Even if we are delayed in exercising our rights or fail to exercise a right in one case, it doesn't mean we waive our rights under these Terms, and we may decide to enforce them in the future.
If we decide to waive any of our rights in a particular instance, it doesn't mean we waive our rights generally or in the future.
11.2 Disclaimers
It may happen that our platform is down, either for planned maintenance or because something goes down with the site.
You accept that you will not have any legal action against us in any of these types of cases where things don't work out right.
The Services and their content are provided on an "as is" and "as available" basis.
Your use of the Services (including any content) is entirely at your own risk.
We may decide to cease making available certain features of the Services at any time and for any reason.
11.3 Indemnification:
If you behave in a way that gets us in legal trouble, we may exercise legal action against you.
You agree to indemnify, defend (if we so request), and hold harmless Dotnxt, our company, and their officers, directors, suppliers, partners, and agents from an against any third-party claims, demands, losses, damages, or expenses (including reasonable attorney fees) arising from (a) the content you post or submit, (b) your use of the Services (c) your violation of these Terms, or (d) your violation of any rights of a third party.
Your indemnification obligation will survive the termination of these Terms and your use of the Services.
11.4 Governing Law: When these Terms mention "Dotnxt," they're referring to the Dotnxt entity that your contracting entity and governing law of Sultanate of Oman.
11.5 Relationship Between Us: You and we agree that no joint venture, partnership, employment, contractor, or agency relationship exists between us.
11.6 No Assignment: You agree that your account is non-transferable and that all rights to your account and other rights under these Terms terminate upon your death.
12 - Updating These Terms:
From time to time, we may update these Terms to clarify our practices or to reflect new or different practices (such as when we add new features), and Dotnxt reserves the right in its sole discretion to modify and/or make changes to these Terms at any time.
If we make any material change, we will notify you using prominent means, such as by email notice sent to the email address specified in your account or by posting a notice through our Services.
Modifications will become effective on the day they are posted unless stated otherwise.
Your continued use of our Services after changes become effective shall mean that you accept those changes. Any revised Terms shall supersede all previous Terms.
13 - How to Contact Us:
The best way to get in touch with us is to contact our Support Team. We'd love to hear your questions, concerns, and feedback about our Services.
---
---
Thanks for gaining your future skills with us!